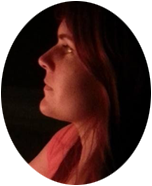 About Me
I am an up-and-coming developer living in downtown Long Beach.
The fine arts, painting, and illustration were, and still are, my passions. They paved the path that led me to developing. Now I am a Graphic Information Technology undergrad finishing off my degree with a focus on front-end web development. I am learning back-end languages in my free time, and hope to become a versatile and well-rounded developer.
When developing new sites, collaboration is key:
By researching a site's needs, we can collaborate on the site's goals and objectives. From there, we build a strategy that can determine the content, build a wireframe, and conduct user testing to ensure the site is responsive, accessible, and intuitive.